Multi-family
We are true multi-family flooring experts.
You deserve superior installation service, the highest-quality flooring products and the kind of know-how only real experts can provide.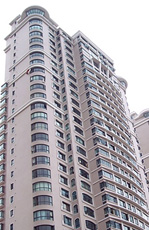 Our installers are certified in their specific product category. We maintain large inventories of flooring, which enables immediate delivery. Flooring 'Next Day' installation is available six (6) days a week. Saturday installations can also be scheduled for no additional charge. Our knowledgeable, professional staff is committed to fulfilling all of your needs. We provide an 'Unconditional Satisfaction' guarantee and warranty all our work for two (2) years on multifamily properties.
On a daily basis, we randomly self-audit our work in order to monitor and improve our skills and performance. This never ending quest for excellence raises the bar for quality products, installation, and recycling services.
Stain Warranty
We are so confident of our Earth Series Collection "solution dyed" fiber system and its superior performance and stain resistance that we approved an extraordinary warranty for multifamily use.
Lifetime Stain Resistant (covers bleach, red wine, mustard, ink, and any common household stains). If carpet doesn't come clean of all common household stains, Design Source Flooring will replace at no-charge.
Lifetime Fade Resistant